EDIT MAIN

2018 Project List
Career Investigation:
Alexis Crane
Chapter in Review:
Amelia Mort, Lauren Vivo, Yuliana Garcia
Chapter Service (Junior):
Peyton Oswald, Alayah Meltabarger
Chapter Service (Senior):
Abby Garcia, Alec Tate, Ryan Wade
Entrepreneurship:
Brinlyn Dukes, Acadia Smith
Focus on Children:
Stormi Quick
Job Interview:
Zoe Alberti
Leadership:
Payton Arbuthnot, Hayli Mackey
Life Event Planning:
Chloe Richards
National Programs in Action:
Addie Miranda
2018 Chapter Installation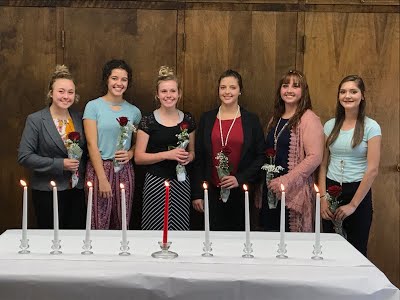 2018 Full Chapter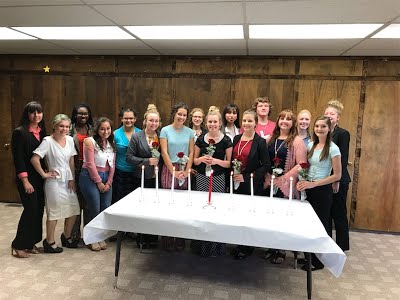 FCCLA Chapter Officers 2018
Zoe Alberti - President
Stormi Quick – Vice President and Parliamentarian
Payton Arbuthnot - Secretary and STUCO Rep
Acadia Smith - Treasurer
Hayli Mackey - Historian
Brinlyn Dukes - Reporter and STUCO Rep
Springfield FCCLA
Chapter Installation 2017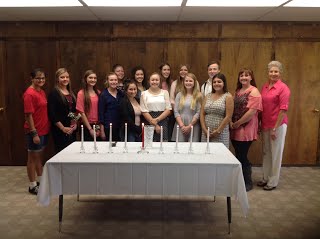 Adamarie Miranda, Payton Arbuthnot, Zoe Alberti, Brinlyn Dukes, Lauren Vivo, Amelia Mort, Acadia Smith, Hayli Mackey, Brenna Shettron, Jayci Westphal, Jill Butler, Justin Krueger, Aspyn Maestas, Stormi Quick and Mrs. Self, Advisor. Not pictured Alexis Crane.
FCCLA OFFICERS 2017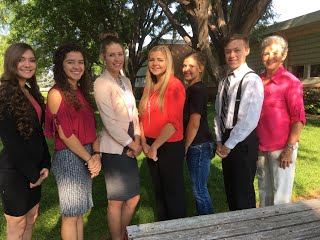 Congratulations to the following 2017-2018 FCCLA Officers:
Pictured Left to Right - Zoe Alberti, Acadia Smith, Brenna Shettron, Jayci Westphal, Payton Arbuthnot, Justin Krueger, and Mrs. Self.
Jayci Westphal, President
Justin Krueger, Vice President/Stuco Rep.
Brenna Shettron, Secretary
Zoe Alberti, Treasurer
Payton Arbuthnot, Historian/Reporter
Acadia Smith, Parliamentaria