High School Longhorn Football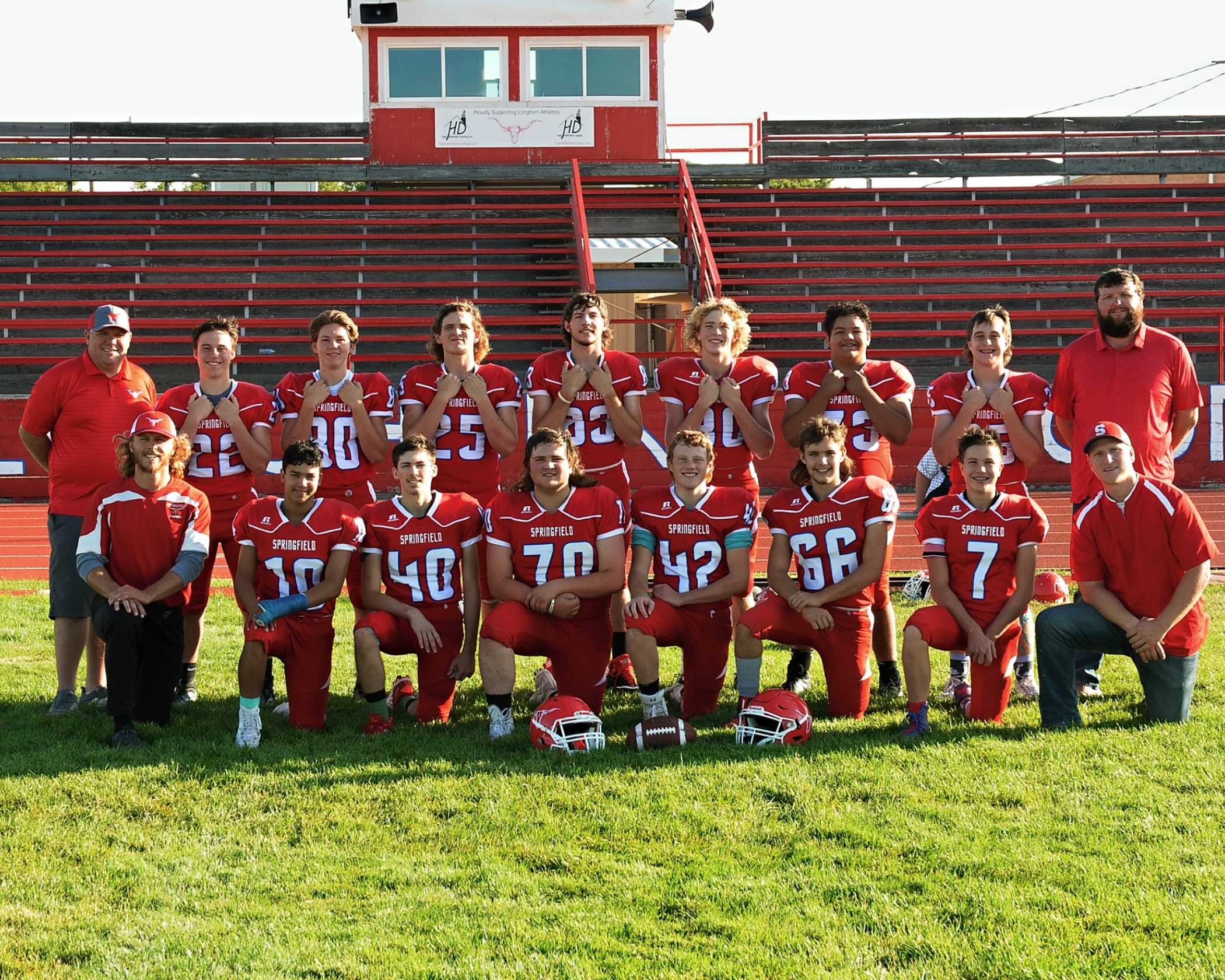 Back Row: Coach Crane, Colby Batterton, Gunnar Mort, Reese Porter, Kegan McEndree, Kyler Crane, Emiliano Gutierrez, Treven Batterton, Coach Sparks. Front Row: Coach Hutches, Marcus Sandoval, Jason Campbell, Monty Coleman, Jorey Billings, Hunter Darden, Colin Swanson, Coach Humphrey.
Longhorn All-Conference 2021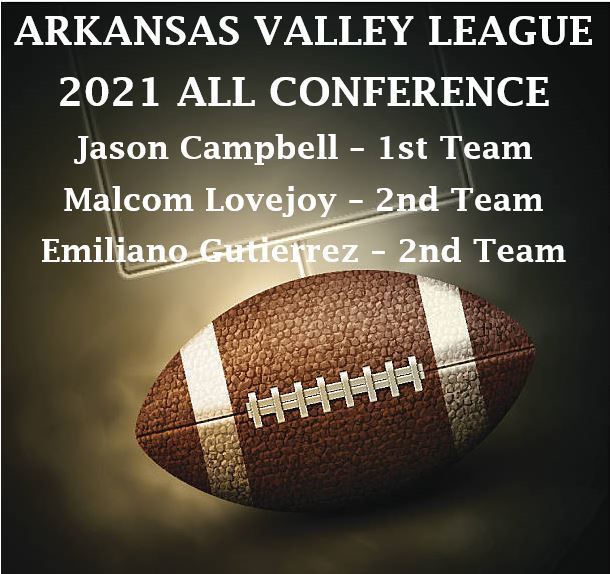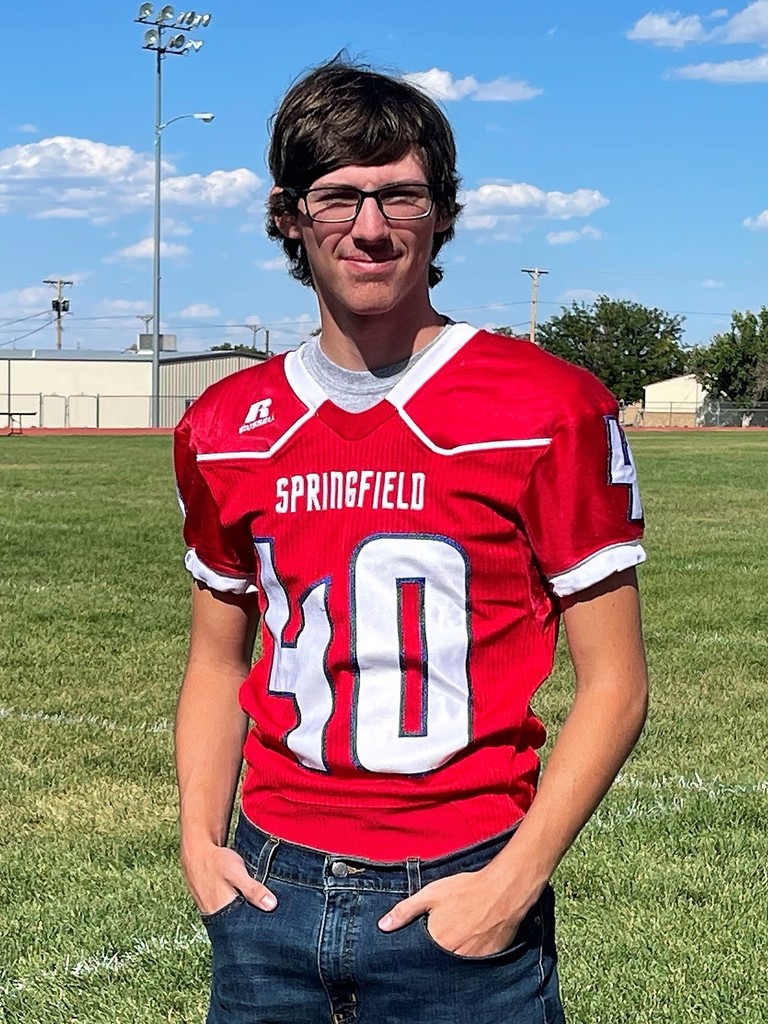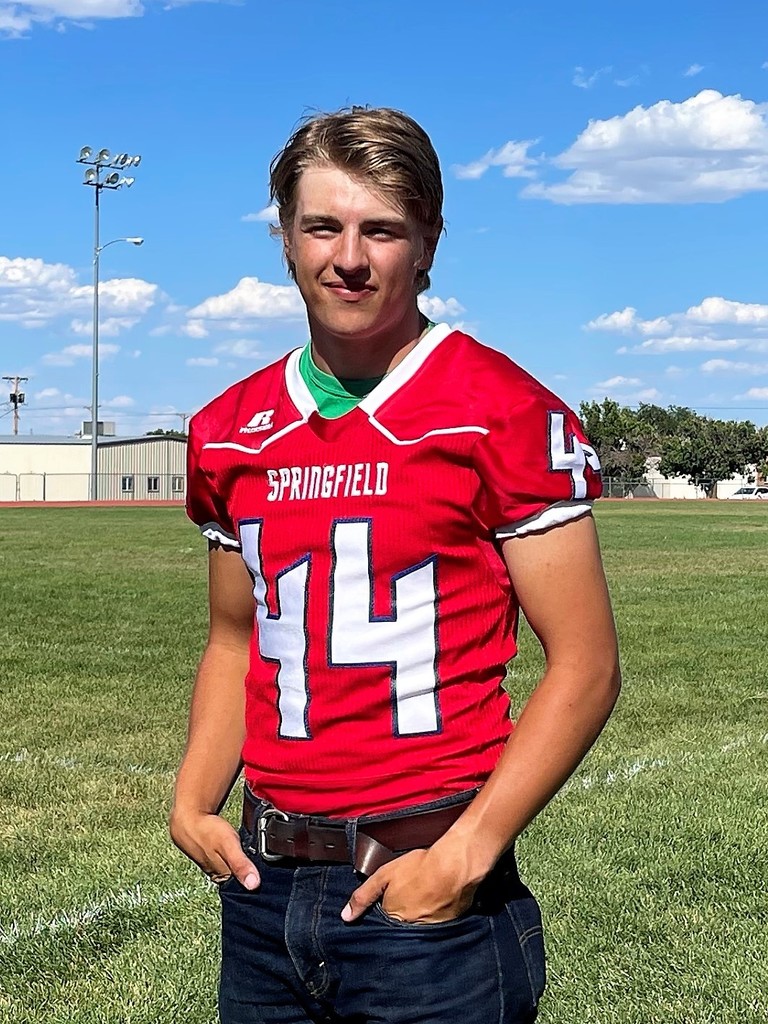 Springfield Shorthorn Football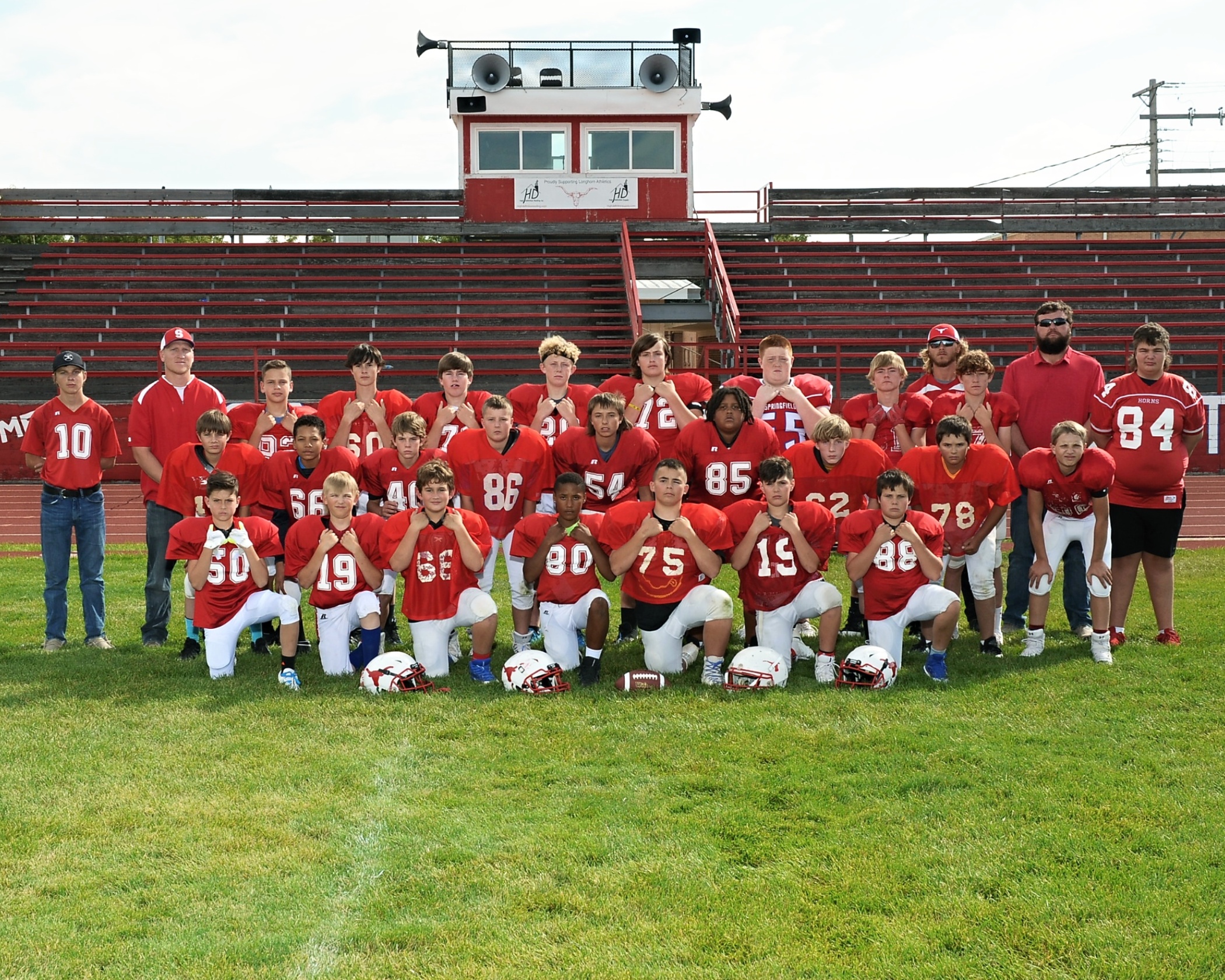 Back Row: Wyatt Cohoon, Coach Humphrey, Parker Arbuthnot, Wyatt Herbert, Carter Barnes, David Crane, Jett Konkel, Cameron Carter, Slayde Cohoon, Coach Hutches, Leland Gable, Coach Sparks, and Zac Nelson. Middle Row: Drew George, Theo Sandoval, Gunner Mackey, Kaydon Evans, Rhett Bray, Rakeem Meltabarger, Coltin Woodhouse, Rogan Smith, and Chisum Roberson. Bottom Row: Dane Rosengrants, Slade Chenoweth, Nolan Hinds, Draven Ferch, Kaiden Netherton, Dalan Jenkins, and Aden Swanson.