Construction at it's best!!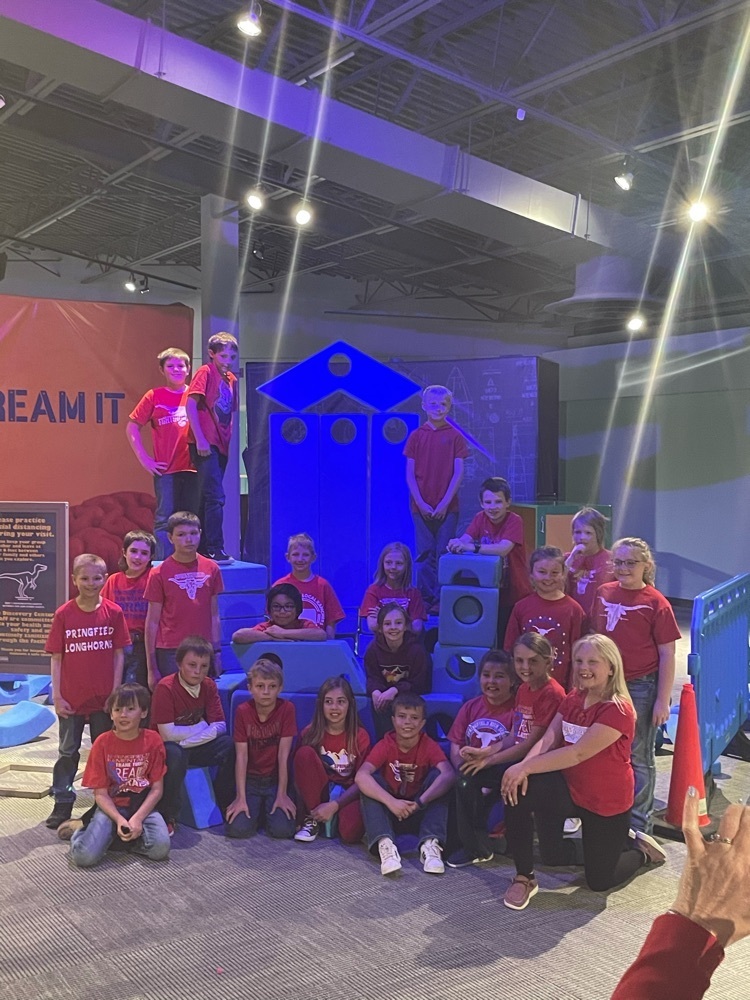 Mrs. Grahn and Mrs. Hinds 3rd grade classes get their day started at the Discovery Center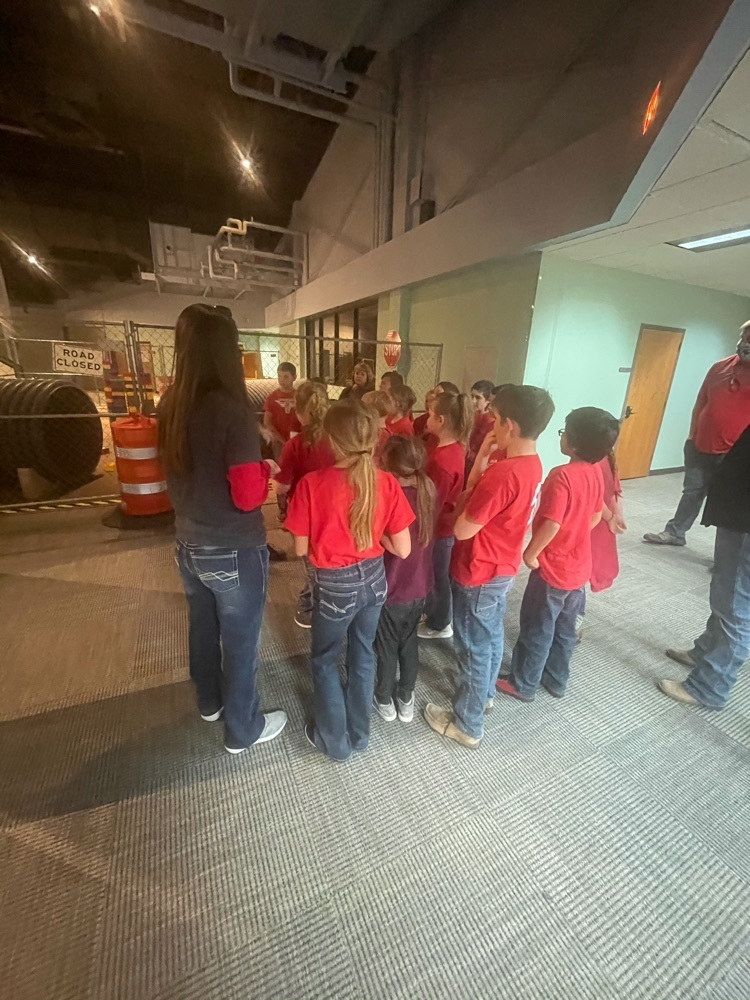 This past month the students have enjoyed playing Book Bingo. This encouraged the students to read different types of books that they normally would not read. Students received a prize for every bingo they achieved. To achieve credit they must have passed the AR test for that book. Students also played for blackout and this prize was a $5 gift card. To achieve a blackout the students had to read 24 books. We had 3 students complete 2 blackout cards. They were from the second grade Reniah Aguilar and Nevaeh Estrada and from the fifth grade Jersey Speck. We also had 7 other students achieve one blackout and they are as follows: 2nd grade: Addison Piper, Waco Herbert and Easton Hinds; 3rd grade: Blake Figgins and the 5th grade: Jaden Grigat, Gintri Shaw, Cobi Mackey and Rhett Bray. Congratulations to all these students and thank you to the others who participated. The students stated they were excited to do this again. -Ms. Priscilla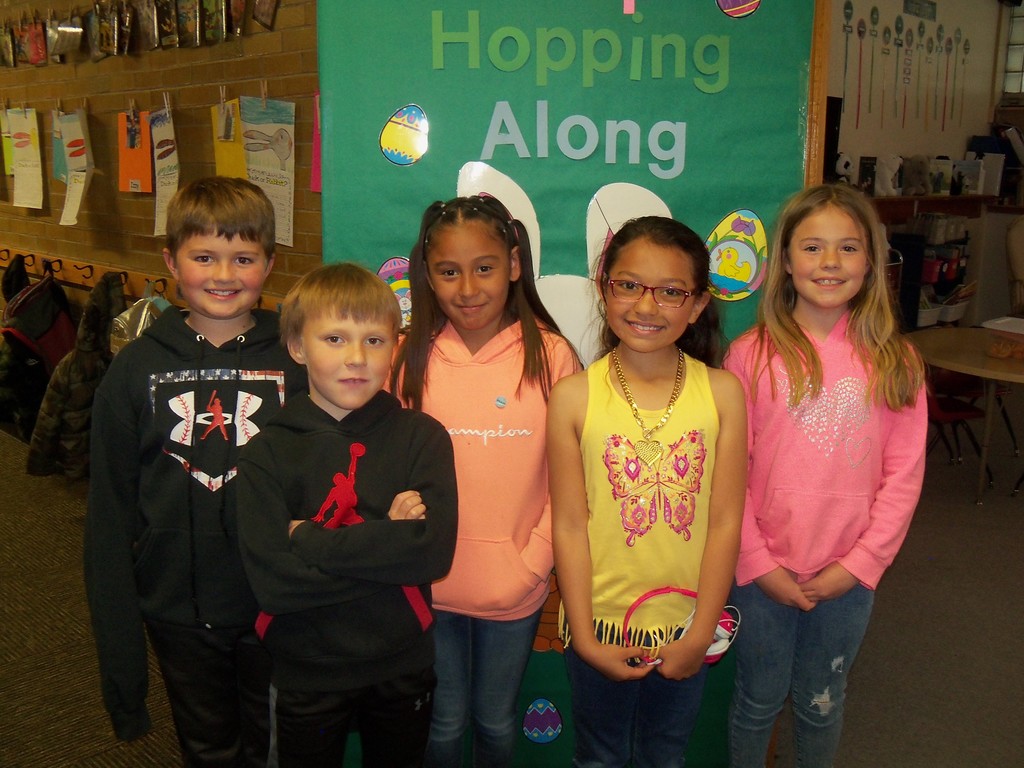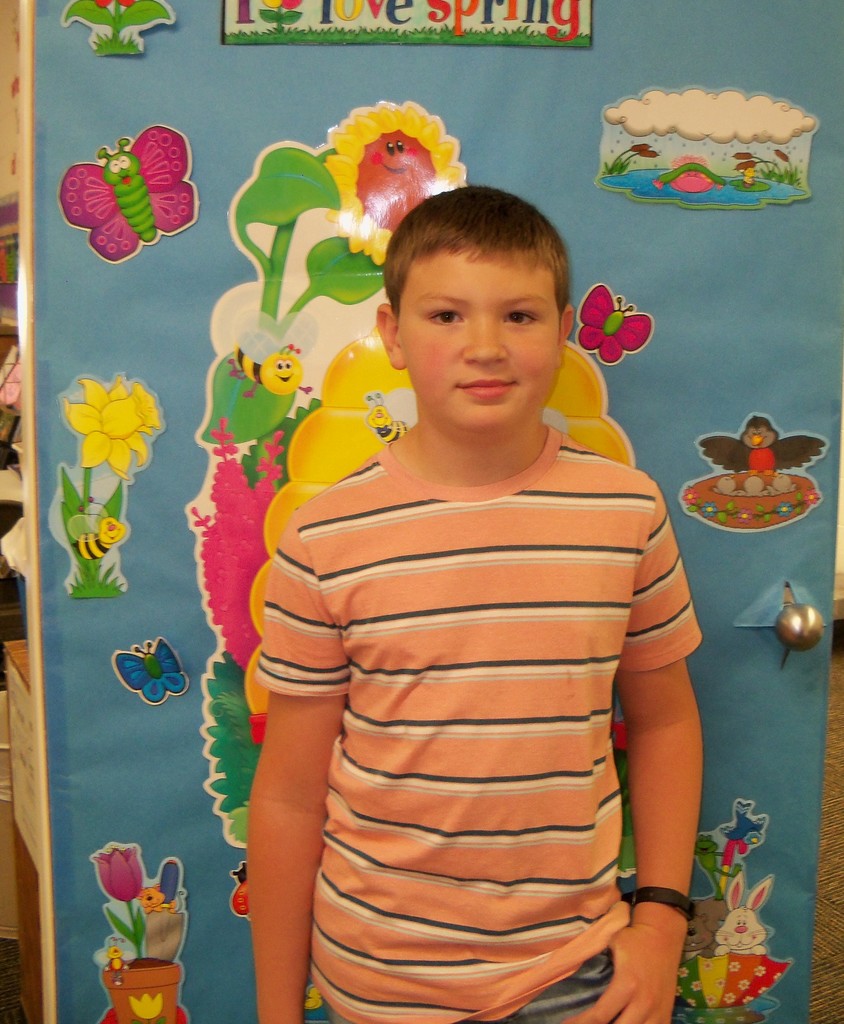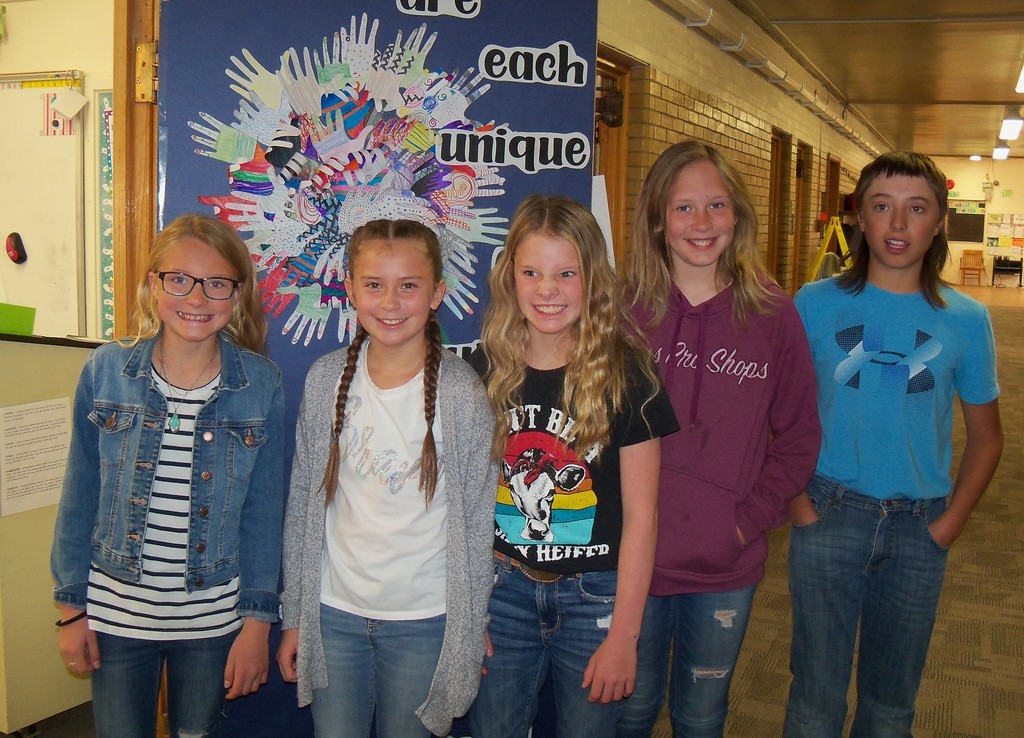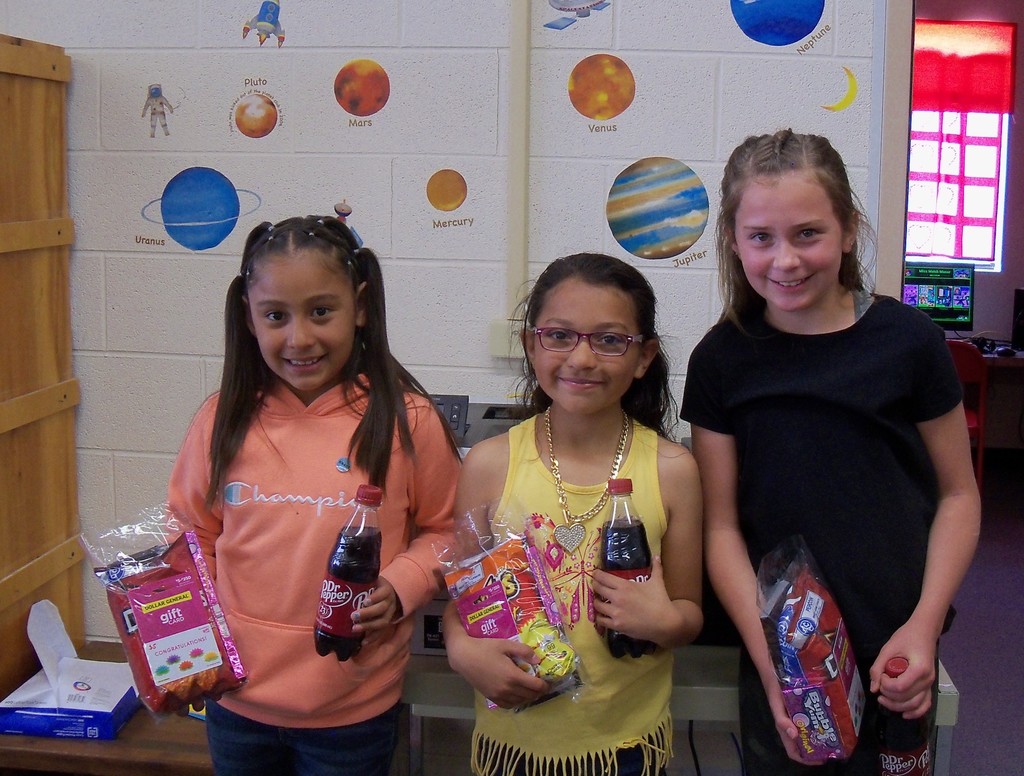 High School Volleyball Schedule Change - The junior varsity game scheduled for tonight, April 13th, has been cancelled. The varsity game will begin at 5:00 p.m.
Springfield Schools is partnering with the Baca County Department of Human Services to help spread awareness for Child Abuse Prevention. The month of April is National Child Abuse Prevention Month and to raise awareness we have pinwheels available for students, staff and parents who would like to place them in their front yards during the month of April. You may pick up a "pinwheel for prevention" at the high school office. Pinwheels were sent home with elementary and preschool students in Tuesday Express.
Congratulations to Springfield High School's Student of the Week, Aliya Cohoon!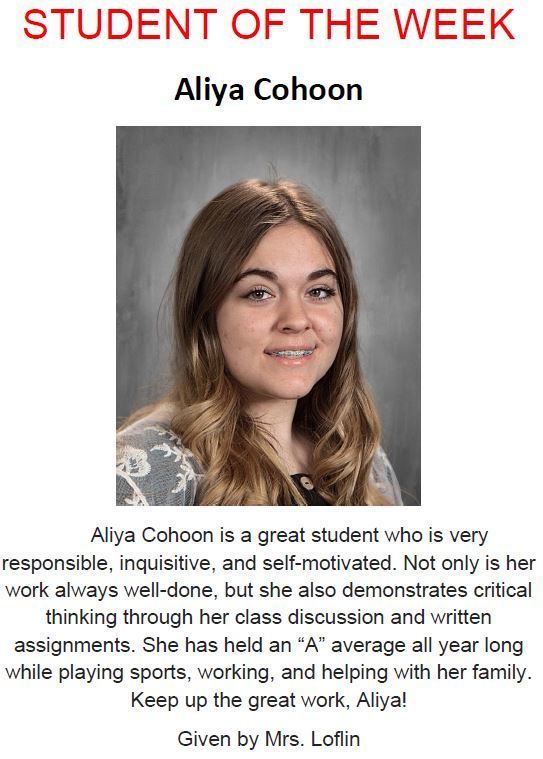 Congratulations to Springfield FCCLA for their wonderful showing at the virtual State FCCLA competition!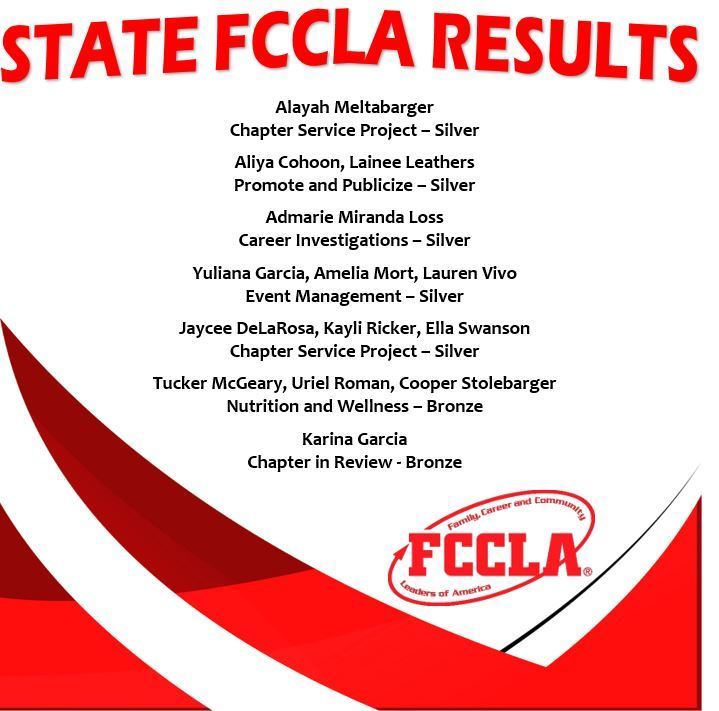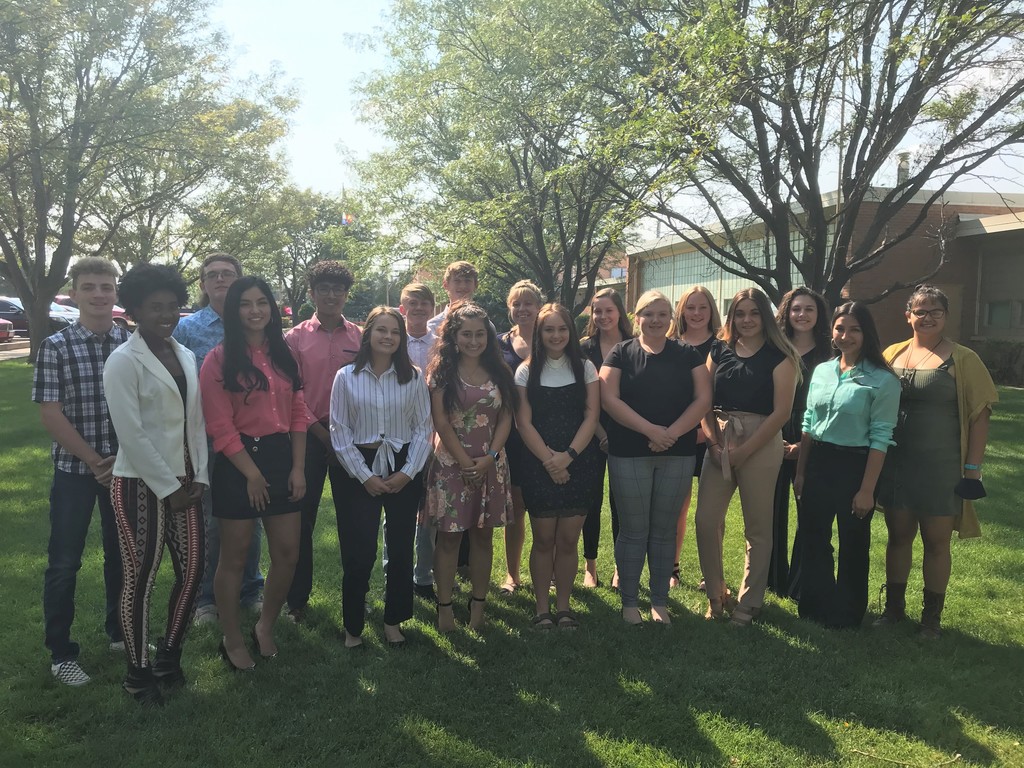 The bracket for the JH Volleyball League Tournament has been released. The Shorthorn's first game will be on Monday, April 12th at 4:00 p.m. vs Walsh. Good Luck Horns!
Are your kids missing a coat, sweatshirt, pants, t-shirt or even shoes? Chances are it is in our lost and found. Please take a moment to stop by the high school lobby and claim items. All items not claimed by April 15th will be donated.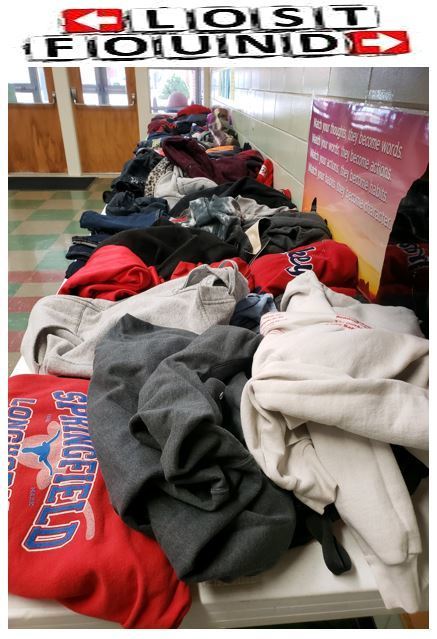 Congratulations to Darian Schaller and Brinlyn Dukes for being named all-state basketball honorable mention.

Elementary Book Fair
Support SHS Future Business Leaders at this Thursday's Volleyball games against South Baca! If you can't come to the games but still want a delicious dinner, call 719.301.5941 to order take-out. There will be limited take-out parking reserved by the northeast door of the high school, and meals can be picked up at the east concession room door. Dinner will be served from 4 p.m. until 8pm or sold out.
📣 C-H-E-E-R T-R-Y-O-U-T-S 📣

Congratulations to Brinlyn Dukes and Hayli Mackey for being selected to recieve the Daniels Fund Scholarship. Great Job Girls! SHS is happy for you.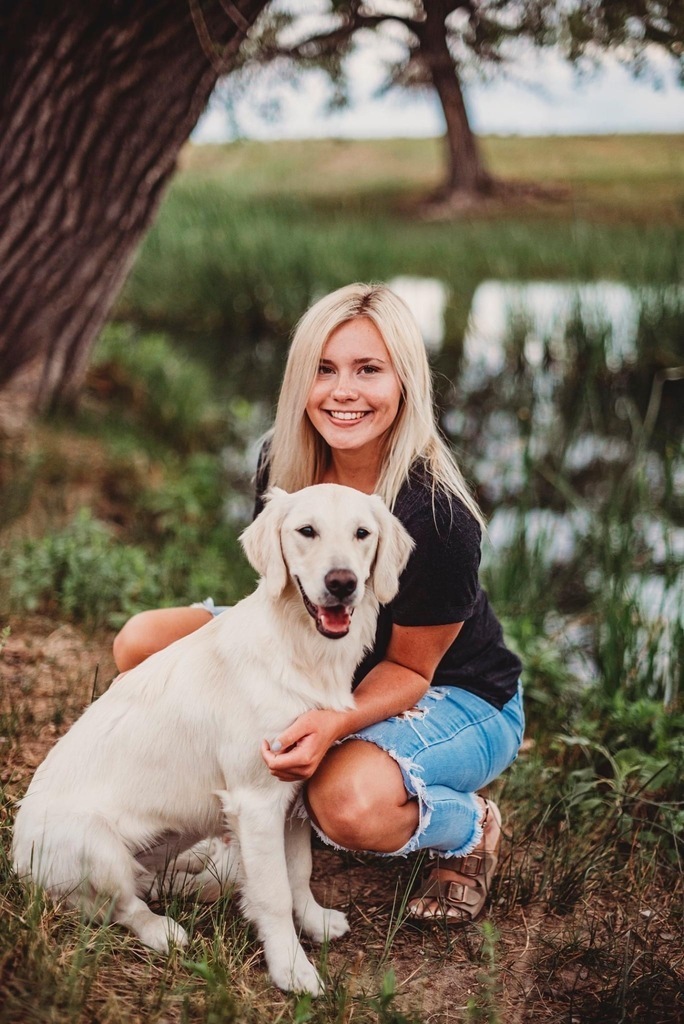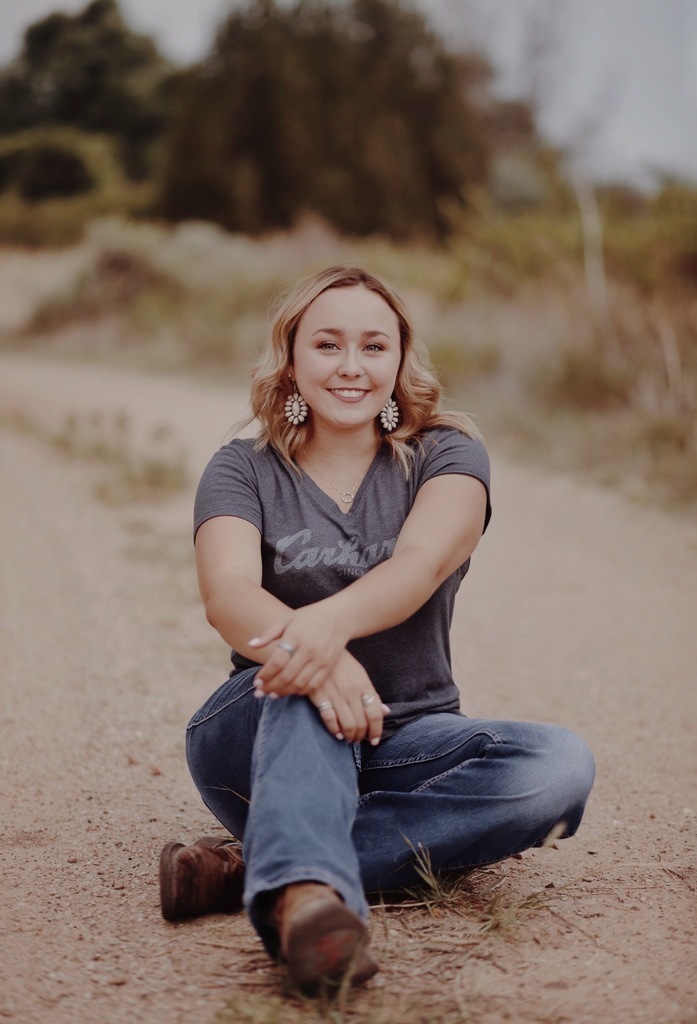 Updated COVID policies for the spring volleyball season have been released. We look forward to seeing you at the gym!

Spring break means State Knowledge Bowl! This year students participated in a virtual tournament that consisted of 2 written rounds and 8 oral rounds over 2 days. SHS was well represented by Emily VanSant, Rodrick Aguilar, Alayah Meltabarger, Brakelle Westphal and Aubrey Summers, and coach Van Walker. Great job!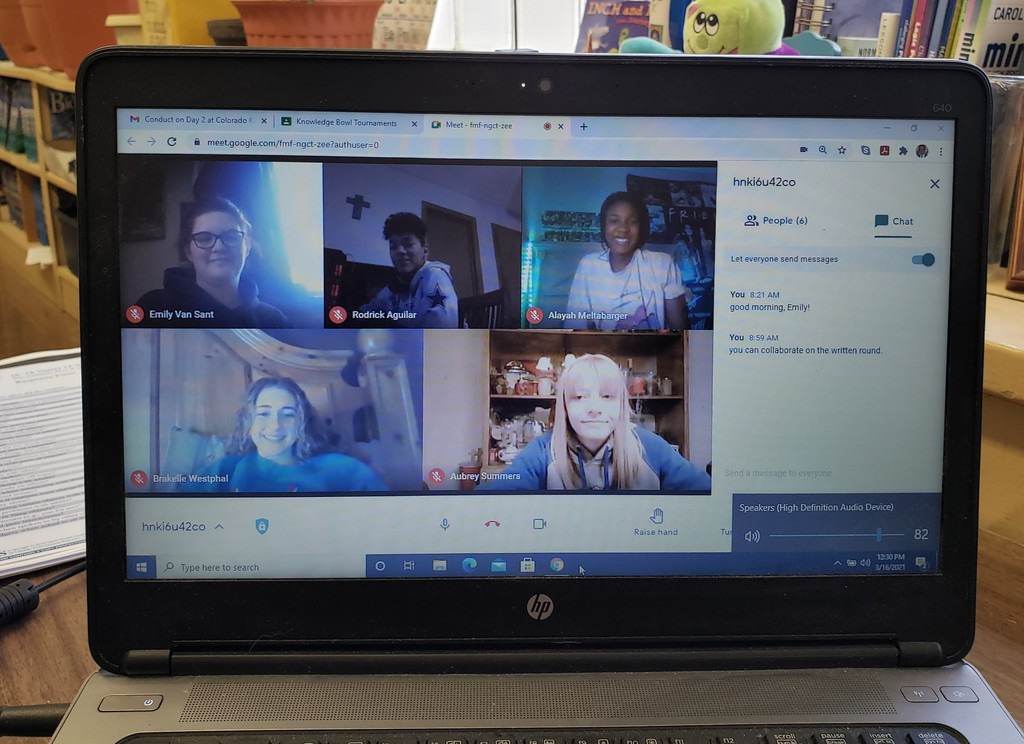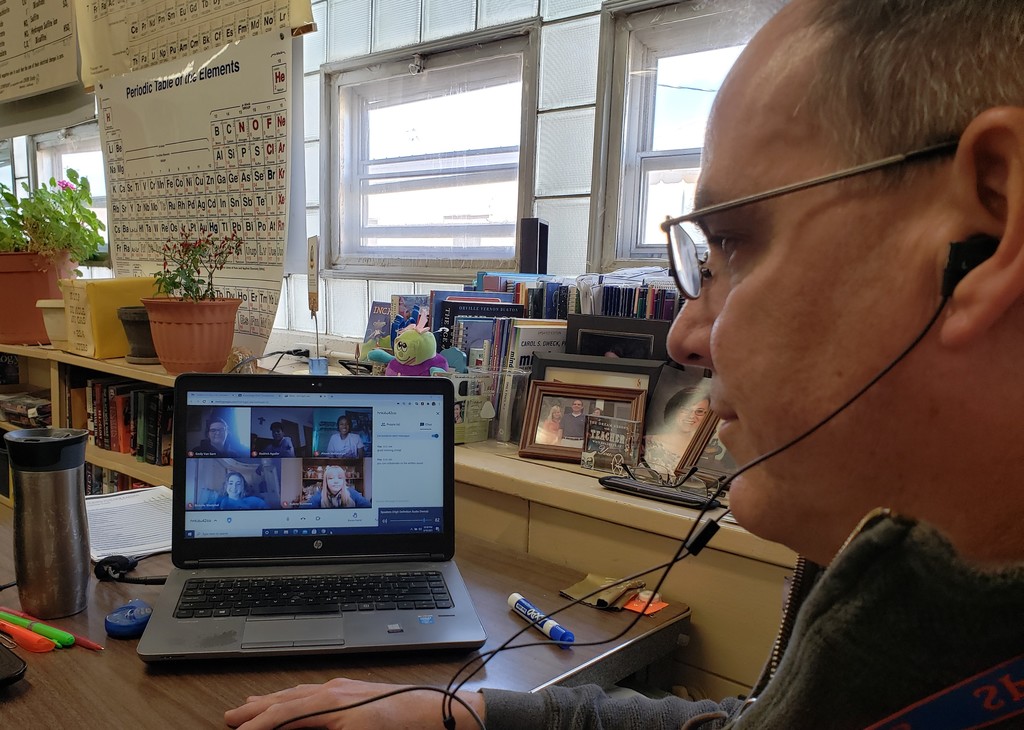 Preschool Citizens of the Month were recognized just before Spring Break. Congratulations to Lilly Lawson on the Blue Team & Arlo Gale on the Yellow Team!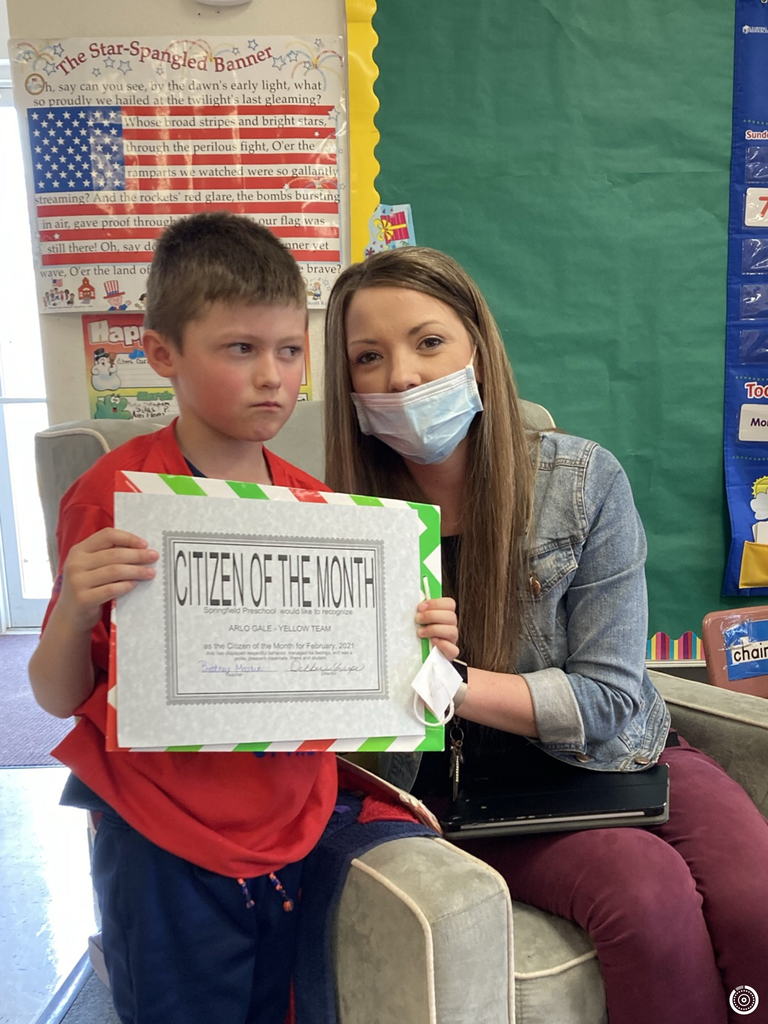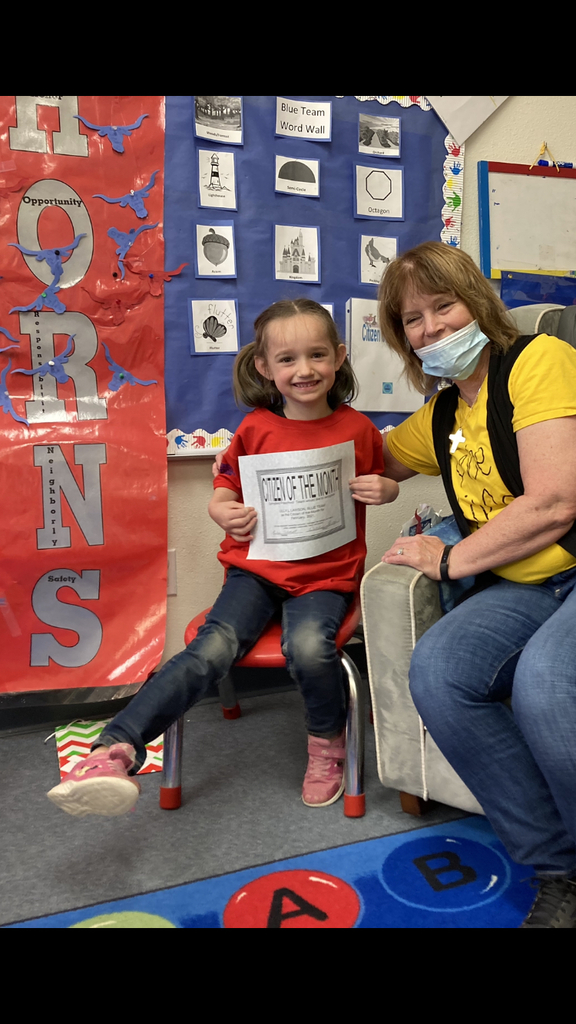 Enjoying ice cream for Read Across America!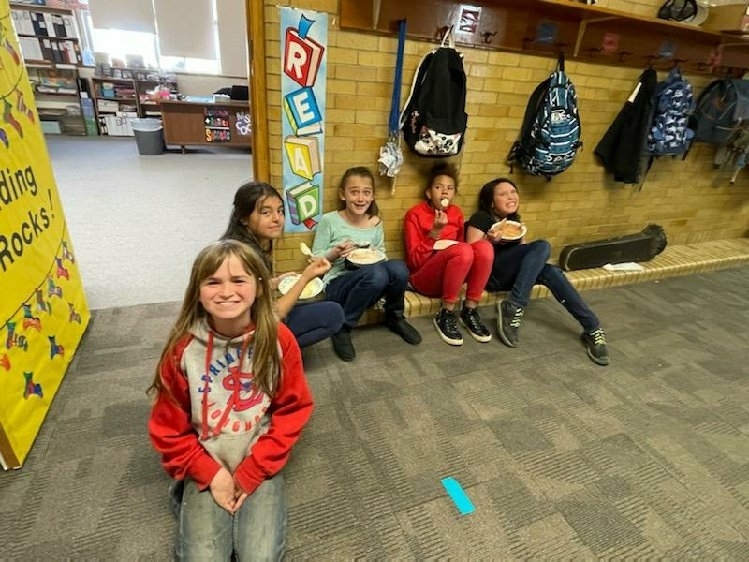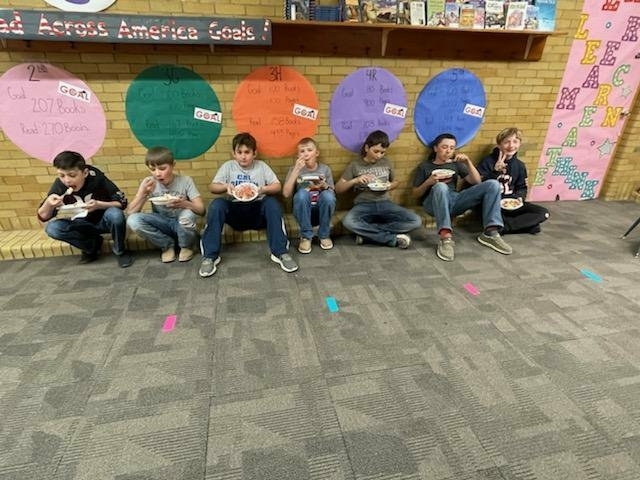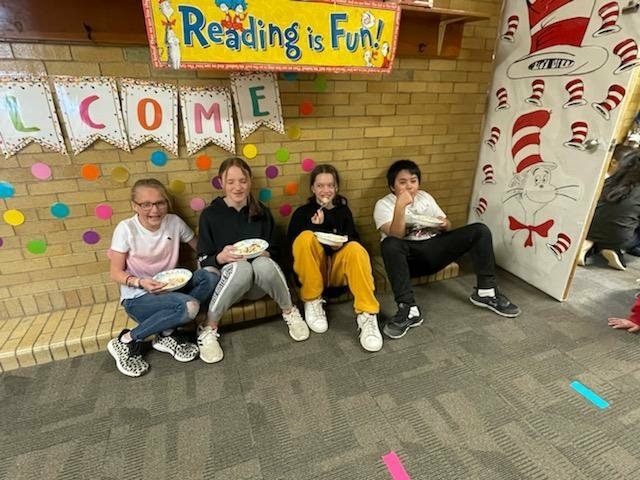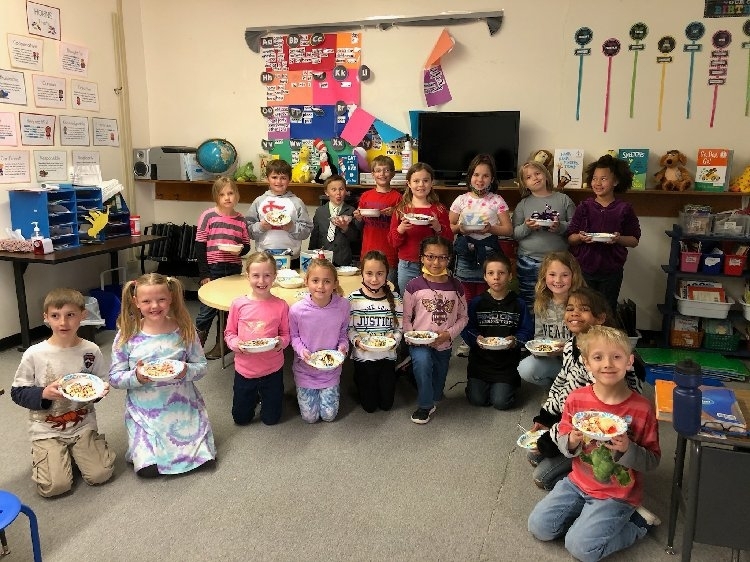 Enjoying ice cream for Read Across America!