Congratulations to our Junior High Science Fair Winners!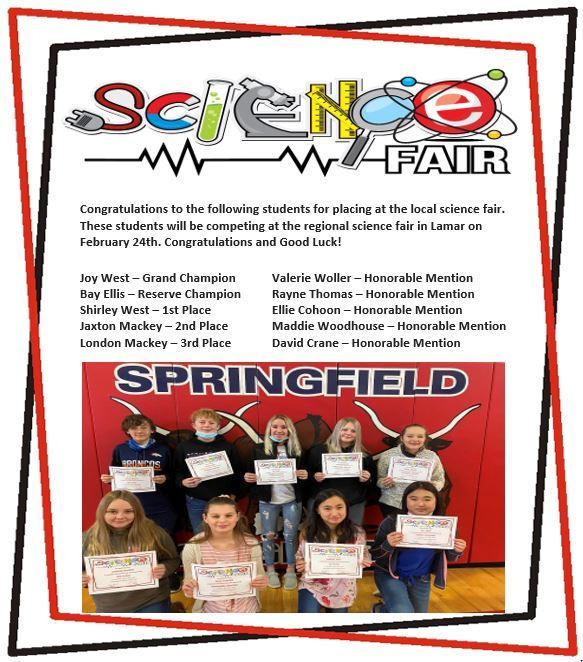 5th Grade Science Fair. Evonnie Hilty, Kailub Carter & Julian McVay completed Science Fair projects & boards. Nice work, we are proud of you!!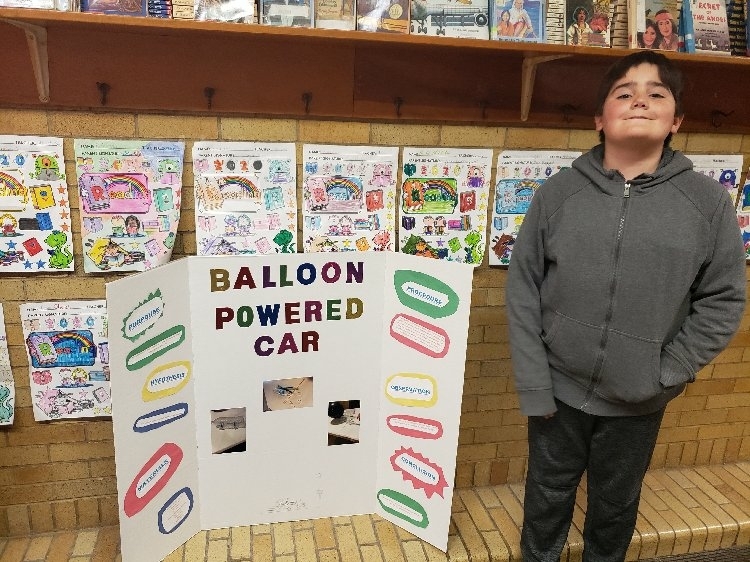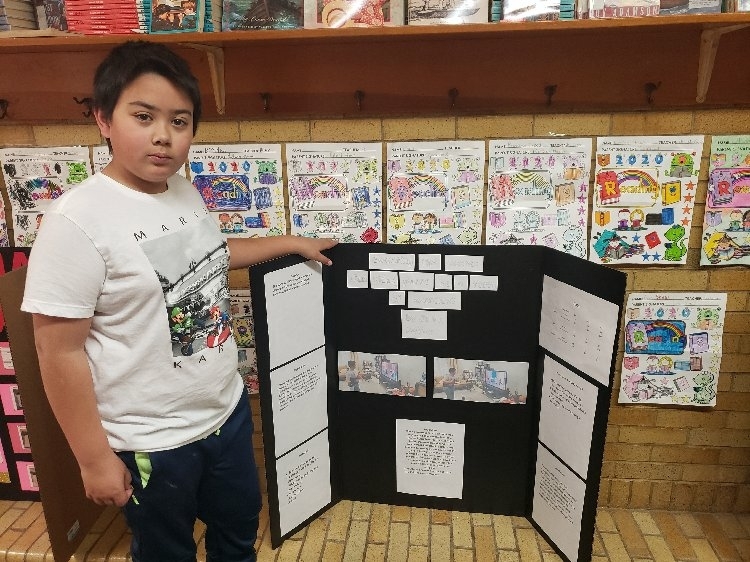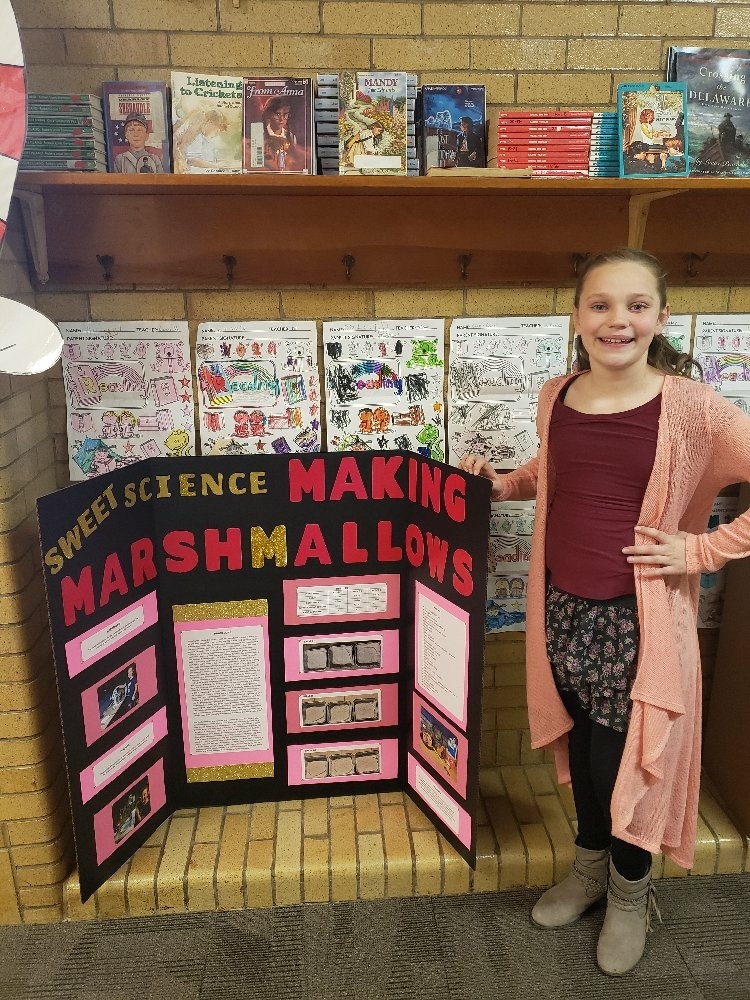 WOW! We live in the best community ever! We sold out of cookies in record time, and we can't wait to get them to all of you who ordered. If you missed out and would like to get on the waiting list; please contact the high school office. We will call you on Thursday if our bakers end up making a few too many. Thank you so much for supporting SHS FCCLA.

Good Citizen Winner Payton Ray Arbuthnot from Springfield High School won the DAR Good Citizen Scholarship Contest 2020-2021. Payton will win $100 from the Fort William Bent Chapter. Her application along with the winning essay was advanced to the state level where the she could win $250 and a special state DAR Good Citizens pin and certificate if chosen. The other outstanding Good Citizens selected from their high schools were: Yancy Lea Franklin, Campo High School; Mollie Marie Kelley, Eads High School; Jonathan Ian Rink, Granada High School; Sage Ann Higbee, Lamar High School; Kieley Lynn Stegman, Pritchett High School; D'Neil Doyle, Walsh High School and Cadence Kain Zordel, Wiley High School. Each one of these eight students had the qualities of dependability, service, leadership and patriotism to an outstanding degree. The judges were not affiliated with DAR and this year the judges were from Prowers County.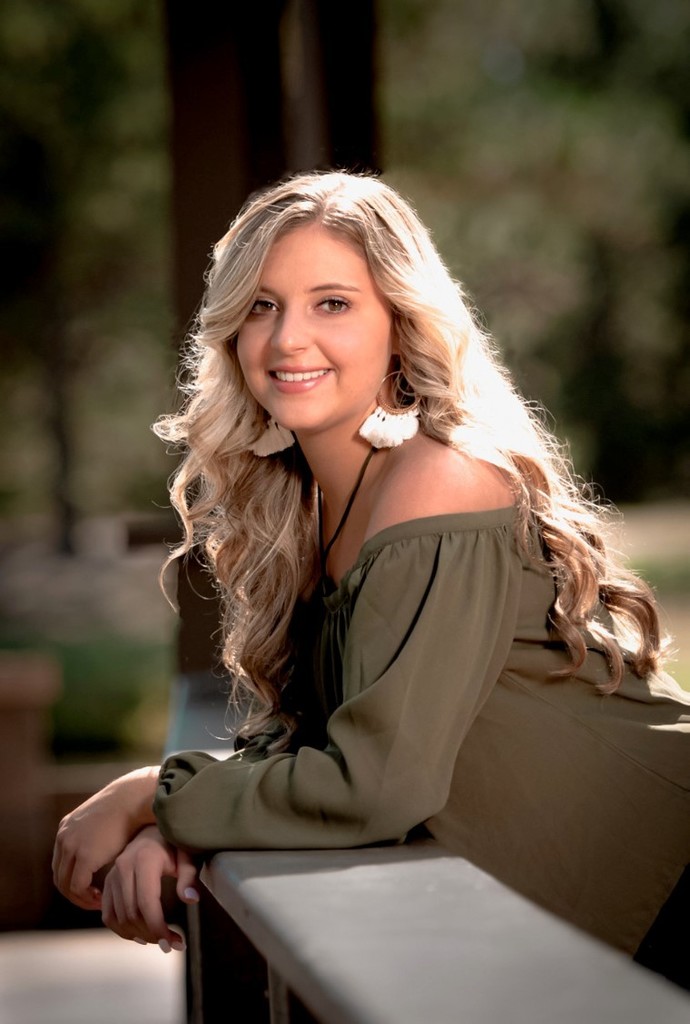 Springfield High School's Student of the Week - January 25th-28th, Melanie Woller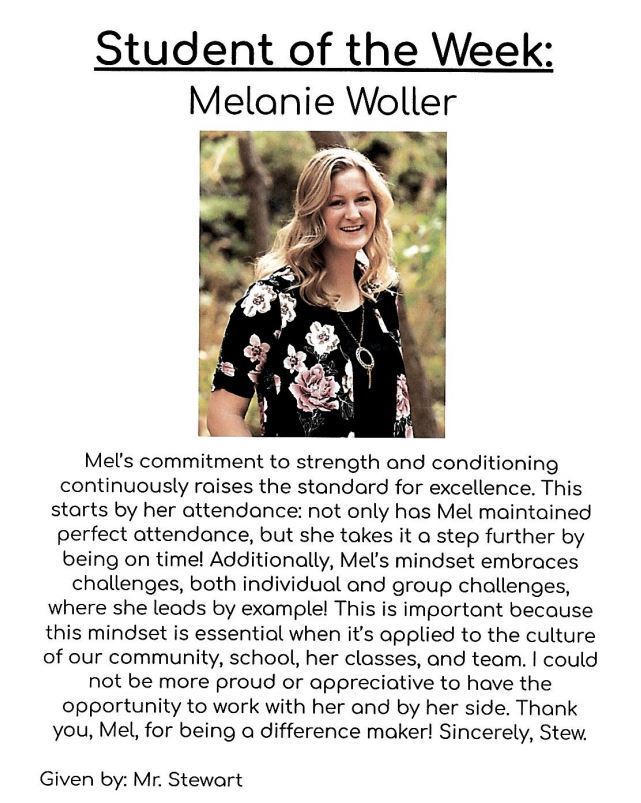 Congratulations to Brinlyn Dukes, Hayli Mackey, and Darian Schaller for being named as finalists for the Daniels Scholarship Fund! Wish them luck as they move into the final interview stage.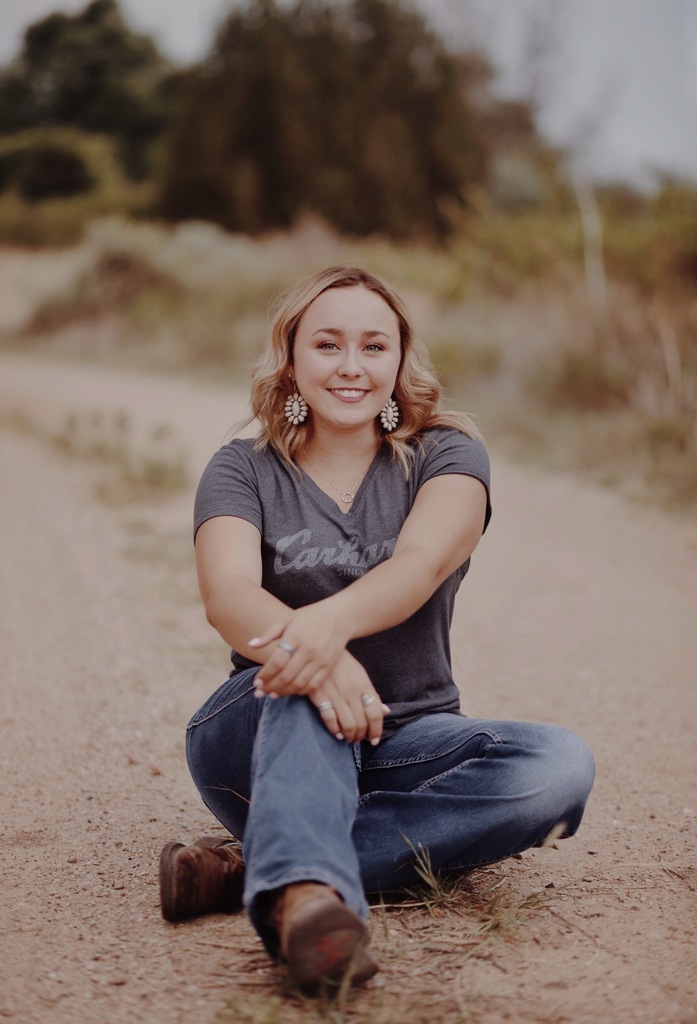 Congratulations to Brinlyn Dukes, Hayli Mackey, and Lauren Vivo for being named finalists in the Hagan Scholarship. The Hagan Scholarship is a nationwide need-based merit scholarship designed to help high-achieving students from small towns and rural areas graduate college debt-free. Good luck to each of them as they progress to the interview stage of this prestigious scholarship.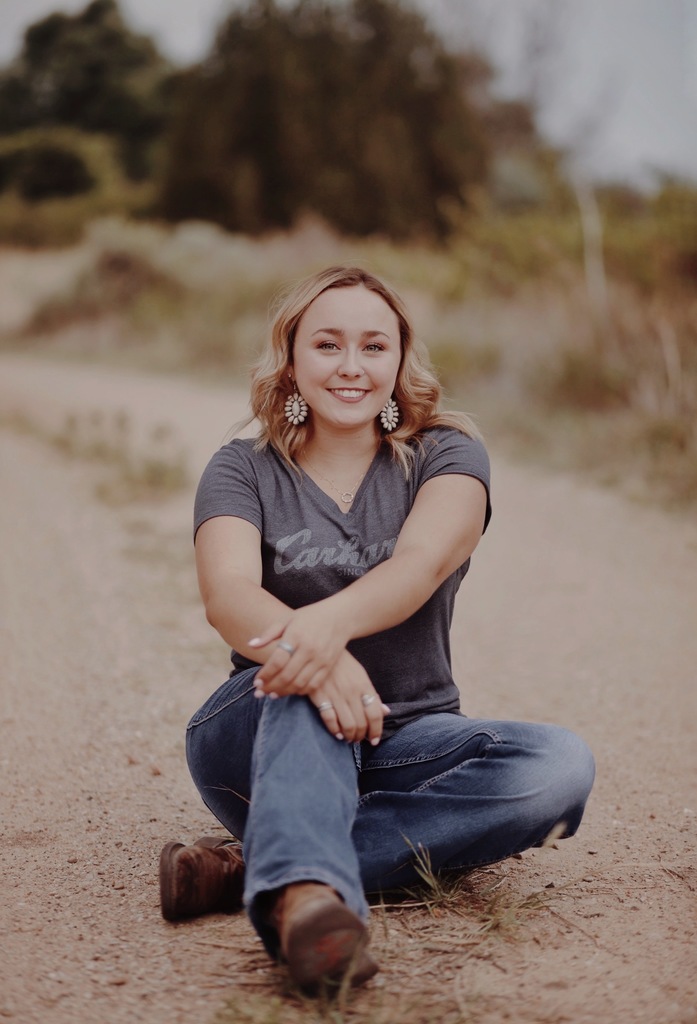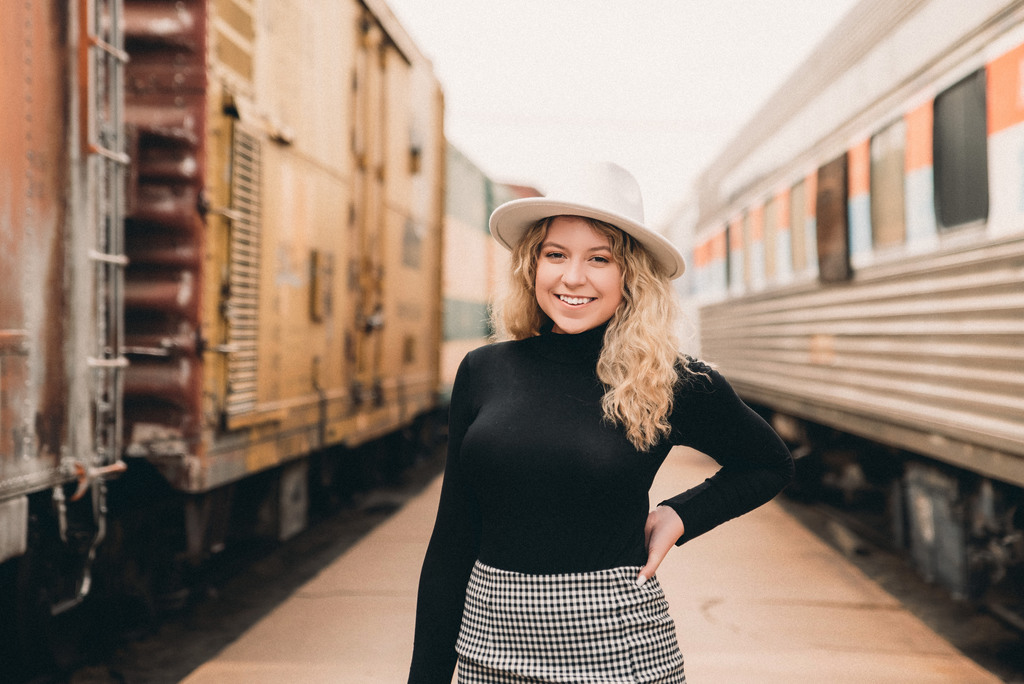 Springfield Jr./Sr. High School 1st Semester Perfect Attendance.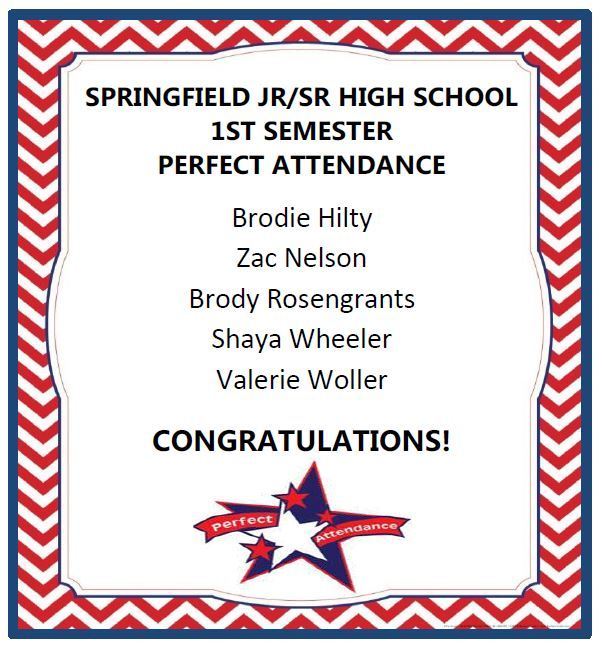 Springfield Jr./Sr. High School 1st Semester Honor Roll. Congratulations to these students on their outstanding academic achievement.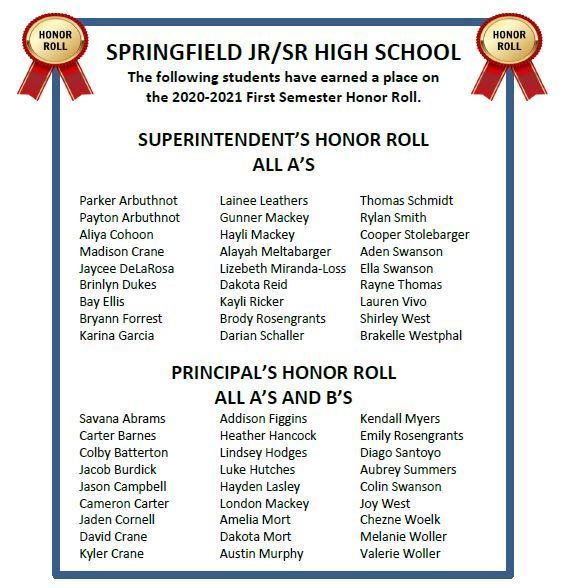 Springfield Teachers' Association Offers Annual Erma Lee Mathews Scholarship In 2020 the Springfield Teachers' Association (STA) awarded a scholarship to Tatelyn Lasley, who is in the final year of the Teacher Education program at McPherson College in Kansas. The scholarship has been awarded since 1979. STA members fundraise to both fund the scholarship and donate to charitable causes such as the Lion's Club Toy Drive. STA is now taking applications for the 2021 scholarship. The Erma Lee Mathews scholarship is open to Springfield High School graduates who are currently in their junior or senior year of college and are pursuing a career in education or working with children. The application should include a cover letter; a transcript; and two letters of recommendation, one from a professor and one from a person in the educational field with whom the applicant has worked. The cover letter should include, but is not limited to, the applicant's goals, volunteer experiences, and impetus for pursuing a career in education. The application deadline is March 1, 2021 and should be mailed to Renee Loflin, STA President, Springfield School District, 389 Tipton St., Springfield, CO 81073.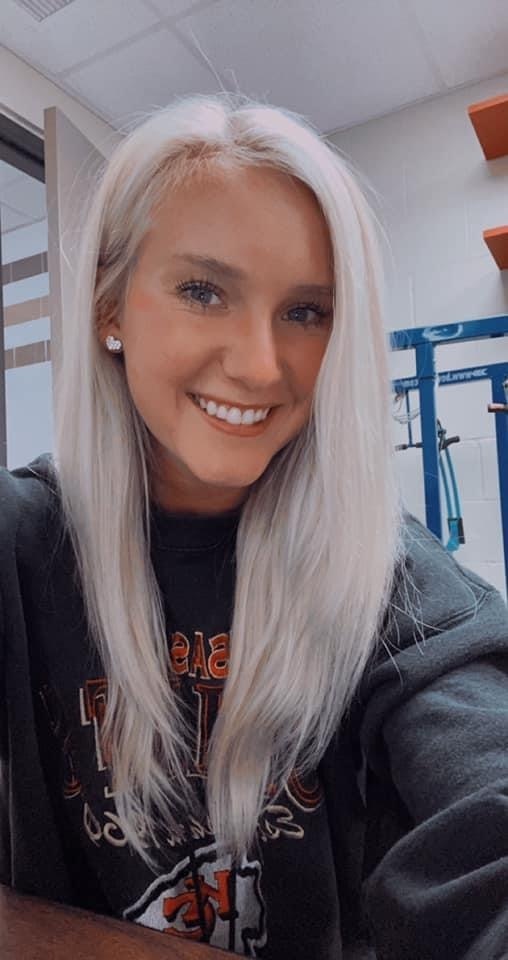 Congratulations to Payton Arbuthnot for being selected DAR Good Citizen for 2020-2021. Payton has these outstanding qualities: Dependability Service Leadership Patriotism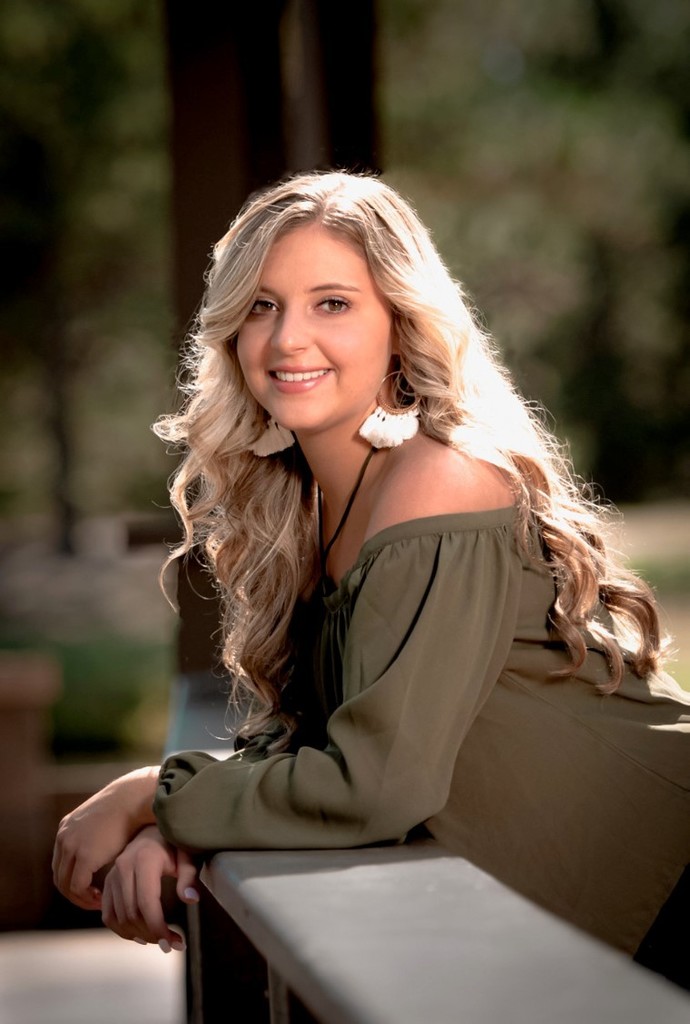 Springfield High School's Student of the Week - January 18th-21st, Heather Hancock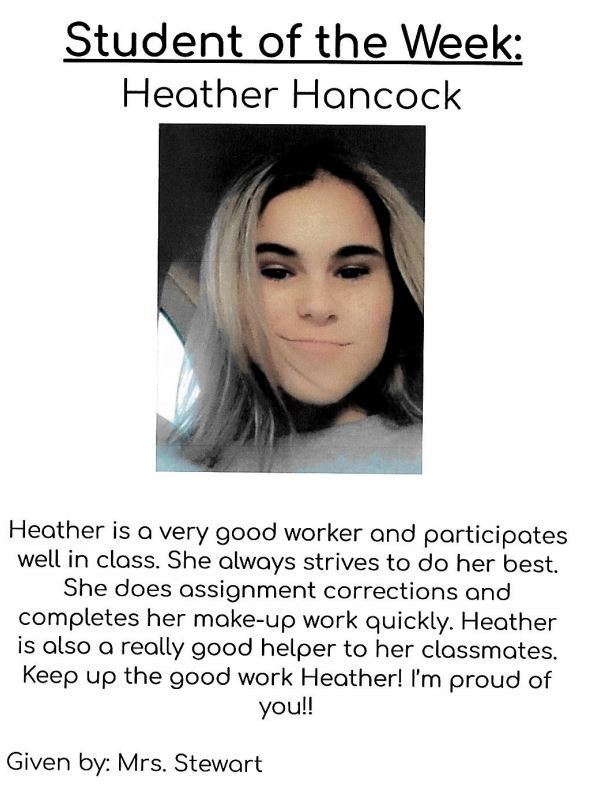 ATTENTION LONGHORN FANS!!! There are a few spirit flags available. If you missed getting one the first time, you have another chance. It's a great way to show your support for the Longhorns and display your school pride! There are two sizes to choose from: Garden Flag -12" X 18" for $20 or House Flag - 3' X 5' for $50. Supplies are limited. If interested, please call the High School or email Lisa Noe at
lisa.noe@spre4.org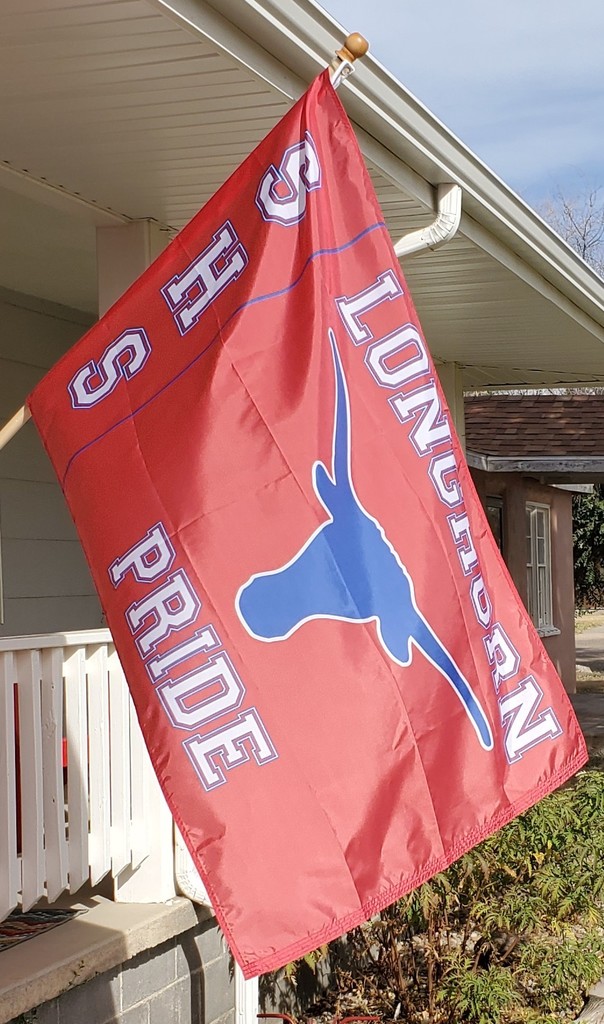 December Top AR Readers 1CG-Kenna Maxwell 6.5 pts 1KG-Jonathan Kelley 6.9 pts 2M-Nevaeh Estrada 9.5 pts 2W-Easton Freiberger 12.5 pts 3G-Logan Piper 6.4 pts 3H-Colton DeLaRosa 5.9 pts 4R-Sam Gomboc 15.2 pts 5C-Rogan Smith 16.0 pts 5H-Kelly Burdick 24.1 pts Fantastic Job!!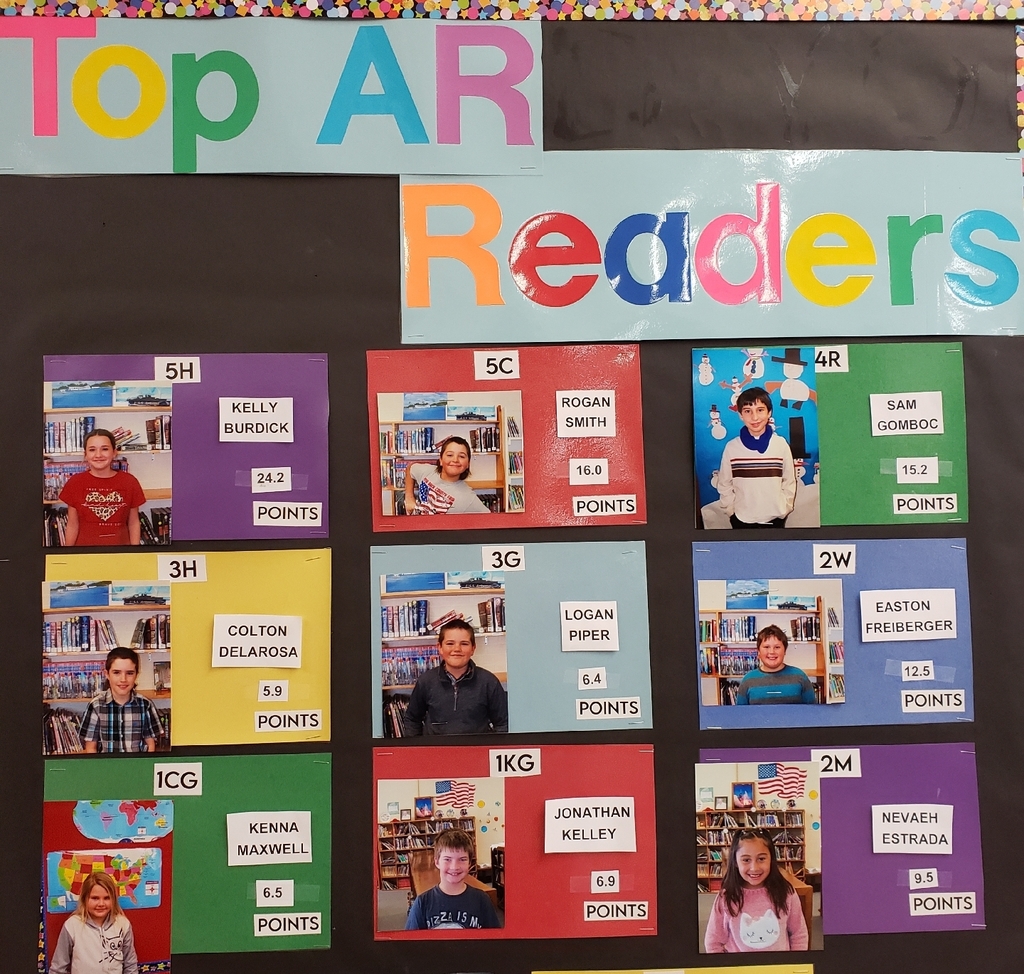 Wise words we can all learn from.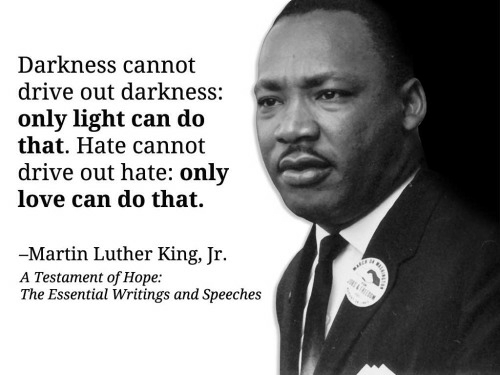 High School and Junior High basketball games begin soon! Attendance to games will be limited, and the County Health rules of the hosting team will determine what those limits will be. For home games parents will be given top priority. In fact, if a game were played today, we would guarantee all player's parents could attend. As it has been overstated the last several months this situation remains fluid. Attendance and even game schedules can, and most likely, will change as we progress through our winter sports season. We will do our best to notify the Springfield community about changes through our webpage, emails, and Facebook. In addition, changes will be made public on a daily basis through the school bulletin. Stay tuned for game details as they become available. We appreciate your understanding as we face unprecedented times.

NOVEMBER TOP AR READERS 1CG Marley Cooper 12.6pts 1KG Beau Cash 10.4 pts 2M Sawyer Hall 17.2 pts 2W Libby Brubaker 16.7pts 3G Raelyn Smith 16.9 pts 3H Lex Spell 13.1 pts 4R Sam Gomboc 38.9 pts 5C Julian McVay 21.6 pts 5H Coltin Woodhouse 24.3 pts Great Job, Readers!!
Springfield High School's "Student of the Week" took on a new look this week. Congratulations to these freshmen "Leaders of the Week" - Aliya Cohoon, Bryann Forrest, Karina Garcia, Lainee Leathers and Cooper Stolebarger!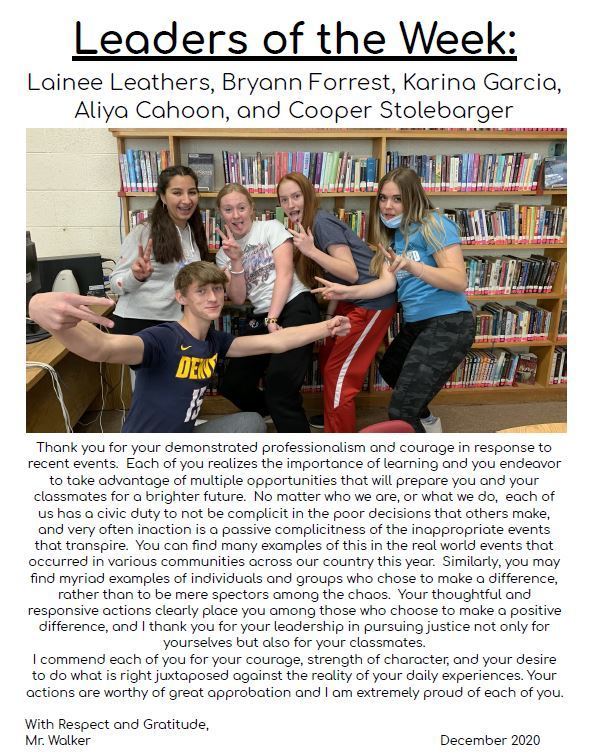 Springfield Schools will resume in person learning PK-12 on January 4th.